Martha Putnam, Hanley Center Foundation, Coordinator of Adult Programs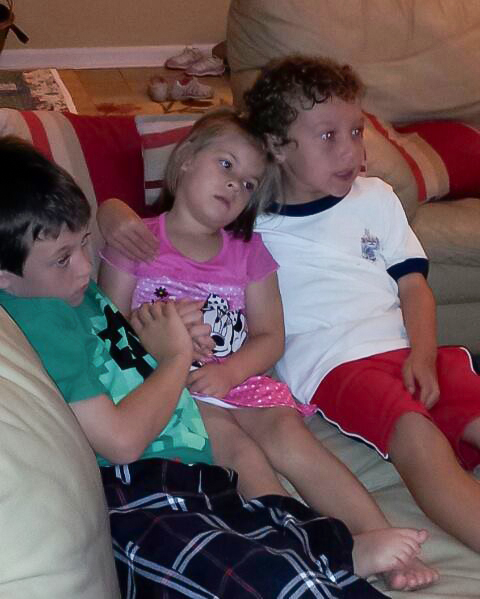 A little love goes a long way!
Several years ago our family became a foster family.  We got a sweet little girl that had lived through hell for the first 3 years of her life.
The picture is of her first night in our house.  My boys watched hours of Strawberry Shortcake and I was so proud of them.  Just a little snuggles and love went so far with making this little girl feel welcome in our home.
Now I know that not every family can be a foster family—but what could you do as a family to help out these special kids.  To find out more information for your community -google  "Foster agencies" and your county's name.  Many different agencies will show up and call any of them and ask what your can do to help!  Now that little girl is 6 and officially a Putnam as of 12/12/14!! How can your family share the love?  #MomSays