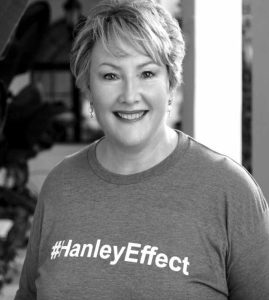 Dear Friends,
At Hanley Foundation, we Educate, Change Minds, and Save Lives. Since 1984, Hanley Foundation has been working to prevent substance use disorders, training professionals to identify the signs and symptoms, ensuring individuals and families are not kept from recovery due to financial hardship, and changing the conversation to one of understanding and empathy. We have made significant progress against an ever-growing challenge.
This is #HanleyEffect.
Now as we enter another phase of our work, Hanley Foundation is focused on driving systemic change. In partnership with Palm Beach County, we have launched the Recovery Leadership Institute (RLI). The RLI is the next major initiative in our work focused on building a strong
recovery community. By combining local and statewide recovery advocates, Hanley Foundation, local legislators, and federal policymakers:
→ will together change the conversation to one of identifying and achieving better outcomes for those with substance use disorders.
→ will prevail in a call for universal, evidence-based youth prevention for all students within Florida.
→ will make the case for funding dedicated to a full continuum of care, versus administering lifesaving intervention alone.
This is #HanleyEffect.
Our efforts are only as strong as our advocates. Join us. Your voice matters.
Warmly,
Jan Cairnes
CEO
Depth. Perseverance. Expertise. Bold Action. Empathy.
These are attributes that exemplify the work and commitment of Hanley Foundation over its 35 years of creating pathways to change for individuals and their families. #HanleyEffect has changed the conversation around alcohol and drugs, helping generations of people recover from the grip of addiction. #HanleyEffect has trained professionals and paraprofessionals in the signs, symptoms, and issues surrounding substance use disorders. #HanleyEffect has started the conversations changing stigma to empathy and understanding.
Empowering Students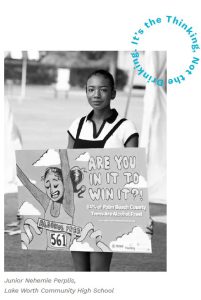 Hanley Foundation's prevention programs use a research affirmed model that builds self-confidence by utilizing knowledge and positive peer pressure to empower students. #HanleyEffect has changed the age of first use – the most important predictive factor in the development of substance use disorders – from 9.5 years in the year 2000
to 14.5 years today.
Middle and High School Students
This age group is naturally curious, questioning, and seeking validation. These natural tendencies toward self-discovery enable Hanley's expert facilitators to challenge the myths surrounding drug and alcohol use. For example, discussion about the actual effects of alcohol or drugs on the body as opposed to socially popular notions of being "fun" and "cool." The #HanleyEffect slogan is, "It's the Thinking, Not the Drinking," and programs foster each student's discovery instead of techniques proven to have adverse impacts such as "Just Say No" campaigns, student scare tactics, relocation, or punishment.
Active Involvement by Parents
Parents and caregivers are critical to the success of prevention
programs. Themes such as the benefits of family
dinners, open and honest communication, and parental
involvement with school, friends, and fun are the
building blocks of healthy, trusting relationships critical
to keeping kids sober and safe.
Hanley Foundation has severed 340,228 parents, caregivers, teachers, and students statewide over the past 5 years.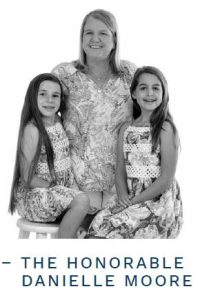 " I am proud to be a part of the prevention education work Hanley Foundation does with our children. Being the mother of two young girls and having seen the impact of substance use disorders personally, I know the importance of stopping addiction before it impacts the
next generation. The saying holds true, "An ounce of prevention is worth a pound of cure." I look forward to a day when the addiction crisis is a thing of the past." – The Honorable Danielle Moore
Restoring Hope
Hanley Foundation supports quality treatment by providing scholarships for patients without insurance or otherwise unable to afford quality treatment programs. #HanleyEffect changes the odds, restores hope, heals families, and creates opportunities for a lifetime in recovery.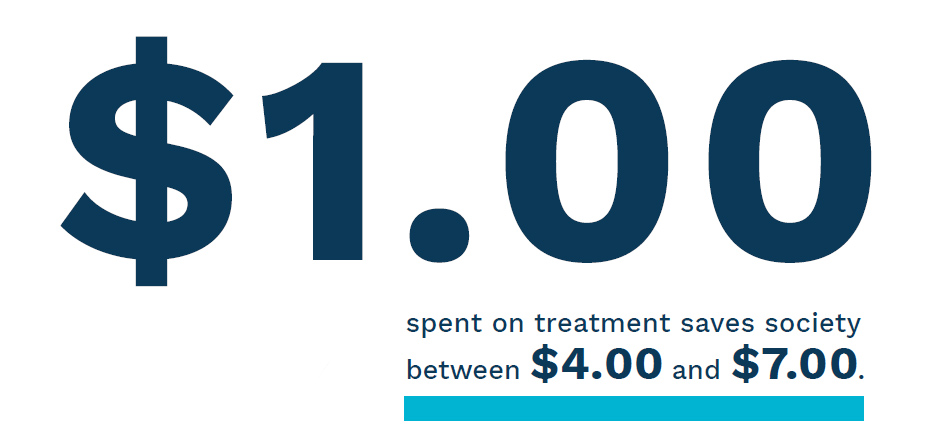 In addition to saving lives, treatment is a good investment. The National Institute on Drug Abuse reports that every $1.00 spent on treatment saves society between $4.00 and $7.00 by reducing drug-related crime and criminal-justice costs. When including the savings related to reducing the strain on the healthcare system, $1.00 of treatment can create societal savings of $12.00.
Targeting Practitioners for Training in Understanding Addiction
#HanleyEffect bridges the gap for professionals and paraprofessionals by helping them to recognize and know how to respond to the signs and symptoms of substance use disorders.
Early Intervention is Key
Through symposia and other educational opportunities, Hanley Foundation helps practitioners stay up-to-date with the latest treatments, medicines, and techniques in identifying and treating patients. Need credit hours for professional license renewal? #HanleyEffect creates opportunities for business leaders, attorneys, human resource professionals, community groups, and others to gain the knowledge they need to ensure healthy workplaces and positively contribute to a healthy community.
#HanleyEffect Works with Families
We work with families to share their stories of loss, hope, and recovery in Project COPE, a
program connecting families who share the experience of a loved one who has died of an
opioid overdose, survived an overdose, or are at high risk for overdose. Families across Palm Beach County connect and share at locations throughout the County, and via Zoom, expressing their feelings, needs, and wants around the topics of addiction and overdose. Free and open to the public, Project COPE brings help to those struggling with grief and loss.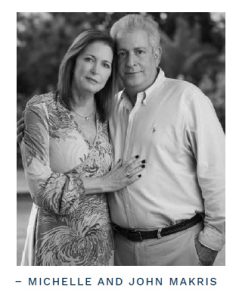 "As parents of loss, we are inspired to work with Hanley Foundation to address the urgent crisis that our son fell victim to. Hanley Foundation saves lives by attacking substance use disorders from all sides, including prevention, training, treatment scholarships, and advocating for needed change. In partnership with Hanley Foundation, Palm Beach County is developing a recovery-oriented system of care for those suffering with substance use disorder. This will bring our community closer to providing the services each individual needs for a successful recovery."
hanley effect for web2