JAN CAIRNES, Chief Executive Officer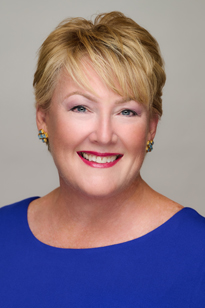 Prior to assuming her role as CEO, Jan Cairnes led the Hanley Foundation's Prevention Services for 18 years, raising grant funds to deliver programming free of charge to schools, churches, and community groups. Jan's enthusiasm and commitment to her leadership role accompany the Foundation's enhanced mission of providing expanded programming and grant support for statewide substance use disorder prevention, education, advocacy and access to quality treatment.
As a Certified Prevention Professional, Jan understands the importance of educating families on the disease of addiction and the critical role that parents play in prevention. Jan is known for her high-energy, motivational presentations, which are coupled with her passion for parenting. These attributes have fueled her successful implementation of prevention and education strategies that have positively impacted the lives of parents and their children for over 30 years.
A native Kentuckian, Jan received her Bachelor of Business Administration from Eastern Kentucky University. Jan joined the Hanley family in 1998 to bring a model approach to prevention education. She has co-authored two prevention programs including "Bounce: Be a Resilient Child," for children 6 to 12 years and "Aging to Perfection," an education program for older adults. She is published and has spoken at numerous local, state, and national conferences.
Jan's recent accomplishments include being on the Board of Directors of the Florida Alcohol and Drug Abuse Association (FADAA) and on the Board of Trustees for the Palm Beach North Chamber of Commerce. She was named a 2016 Soroptimist International of Boca Raton/Deerfield Beach Woman of Distinction and a 2017 nominee for a Central Palm Beach County Chamber of Commerce Women of Worth Award. She is an active member of the Forum Club of the Palm Beaches and Palm Beach Leadership FOCUS Class of 2017.
Jan is a founding member of Professionals Against Doping and Narcotics Overdose Prevention and Education (NOPE) Taskforce. Jan represented Hanley Foundation and the Florida High School Athletic Association (FHSAA) at the United States Anti-Doping Agency's Clean Sport Alliance. She is a FHSAA official for track and field and cross-country and a member of the FHSAA Steroid Prevention Steering Committee.
Jan was instrumental in Florida winning the prestigious Sports Illustrated Award in 2006 and was able to more than quadruple the program through her fundraising efforts. Jan was a finalist for Sun-Sentinel's Sports Person of the year in 2007, and in 2008, the Palm Beach County Sports Commission named her Outstanding Sports Contributor. Jan was named a Cardinal Newman High School Distinguished Basketball Crusader in 2008. In 2015, she was inducted into the Pineville High School Sports Hall of Fame in her hometown.
RYAN WERTEPNY,  Chief Program Officer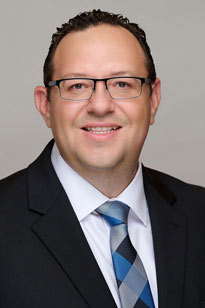 Ryan Wertepny is a prevention professional who plays a key role in educating families about the disease of addiction while helping youth make healthy choices and become more media-literate. He oversees all of Hanley Foundation's prevention programming and enjoys knowing that he and his team make a difference. Additionally, Ryan has assisted in grant writing efforts resulting in more than $1 million of support for evidence-based prevention programs throughout Florida.
Ryan says his passion for working with youth and prevention issues began as a volunteer with the Boys Scouts of America. As a proud Eagle Scout and Vigil Honor member of the Order of the Arrow, he still volunteers with the organization. Born in Des Moines, Iowa, Ryan moved to the area before the age of one so he considers himself a Palm Beach County native. He graduated from Wellington High School, received his Associate of Arts degree from Palm Beach State College and completed his bachelor's degree at the University of Florida.
Ryan joined the Hanley Foundation in December of 2008 with experience in the real estate industry as well as event planning and fundraising with nonprofits. He is a national trainer and presenter for Alcohol Literacy Challenge, Teen Intervene, ATLAS, and ATHENA.
Active with the United Way of Broward County Commission on Substance Abuse and the Palm Beach County Substance Awareness Coalition, he volunteers with the Coalition's Event Planning Subcommittee and received their Community (Civic) Leader Champion Award in 2014. Ryan describes himself as an avid sports fan and loves traveling with his family.
TURNER BENOIT, Chief Philanthropy Officer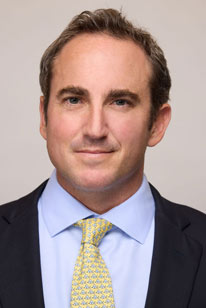 Turner Benoit is a native of Palm Beach and joined Hanley Foundation in 2016 as Chief Development Officer, specializing in fundraising and advocacy. He previously worked at MAP Health Management as a regional business development and marketing associate, specializing in Revenue Cycle Management and MAP Software. Before that, he was a clinical liaison for Hanley Center/Caron Foundation, helping to guide individuals and families into treatment, and also working on fundraising.
Turner directs all of the Foundation's fundraising and major gifts programs. Among his responsibilities are the Foundation's three annual major fundraising events: the Palm Beach Dinner, the Family Picnic, and the Golf Classic. He also oversees the Foundation's Lifesaver Fund, money earmarked to assist those who might not otherwise be able to afford access to quality addiction treatment. As part of this effort, Turner has established the Foundation's Lifesaver Society, a group that has pledged annual giving to the fund as part of their financial legacies, thereby providing an ongoing source of treatment scholarship dollars.
As someone living his own personal journey of recovery, Turner feels it is his path to do what he can to give back to those still sick and suffering. As Turner says, "Be it through raising money to aid people who cannot afford treatment, or by bringing our prevention services to our schools and stopping addiction before it starts, I am uniquely suited to do my small part in confronting this local and national crisis." Turner is a member of the Palm Beach County Sober Homes Task Force and has served with a number of local charitable organizations, including Peggy Adams Animal Rescue League and the Butterfly Ball.
Turner holds a bachelor's degree in psychology and lives in Jupiter with his wife, CJ, and two children. When not working to prevent substance use disorders, he loves spending time with his family in the great outdoors as a "true Florida boy," fishing, spearfishing and hunting.
RUDINA TORO, CPA, MTax, Chief Financial Officer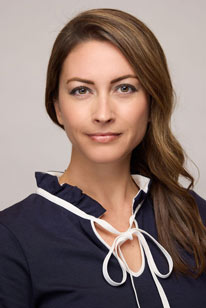 Rudina is a Certified Public Accountant and active member of the Florida Institute of Certified Public Accountants and the American Institute of Certified Public Accountants.  She received a Bachelor of Science degree in Applied Finance and Accounting from Palm Beach Atlantic University and a Master of Taxation degree from Florida Atlantic University.
Rudina joined the Hanley Foundation team in September of 2018 with 18 years of public accounting and auditing experience. She has been responsible for developing and implementing organizational internal controls, establishing and maintaining accounting policies and procedures, preparing and issuing GAAP-compliant financial statements, managing debt and working capital, and supervising all corporate financial and business processes, including HR.
As an auditor, Rudina conducted financial statement and single audits for numerous non-profit and governmental clients, including executing and supervising daily field work, assessing audit risk and evaluating internal controls, preparing, reviewing, and revising audit programs and work papers, proposing adjusting journal entries, preparing draft financial statements, presenting audit reports and applicable findings to boards of directors, assisting with implementation of audit recommendations, and preparing Form 990, Return of Organization Exempt From Income Tax.
Lindsey White, CFRE, Chief Development Officer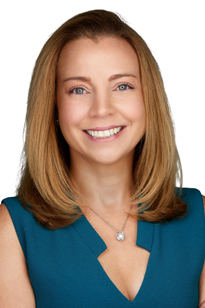 Lindsey White is Chief Development Officer of the Hanley Foundation, a statewide nonprofit dedicated to eliminating substance abuse through prevention education, advocacy, and recovery support. A second-generation West Palm Beach native, she has more than 15 years of nonprofit experience with an emphasis on annual and capital campaigns, donor engagement, cultivation events, corporate philanthropy, strategic collaboration and cross-promotional partnerships in support of the greater good.
Previously, Lindsey held positions with United Way of Palm Beach County, Society of the Four Arts, and the Norton Museum. She received a BFA from New York University, holds the Certified Fund Raising Executive (CFRE) credential, and served as a board member for the Association of Fundraising Professionals of Palm Beach County chapter. She is a graduate of Leadership Palm Beach County and currently serves as a Trustee of the Chamber of Commerce of the Palm Beaches. Lindsey is passionate about giving back to the community and volunteers with a number of local charity organizations.
Maria Bertuzzelli, Chief Marketing Officer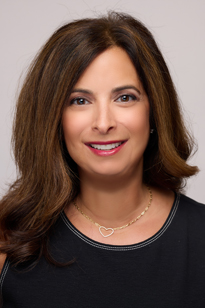 Maria Bertuzzelli is the Chief Marketing Officer for the Hanley Foundation. In this role, Maria is responsible for creating a unified voice for the brand and developing annual strategic marketing and communications plans. She is also tasked with simplifying and amplifying the role storytelling plays in the Foundation's work to save lives and increase prevention education. In addition, Maria oversees all Events for the Foundation.
Before joining Hanley Foundation, Maria managed marketing and branding for West Marine, Cendant Corporation, and Bankrate.com. Maria is a highly creative, results-driven individual who engages teams and builds camaraderie. Maria constantly looks for opportunities to learn and grow and is proud to work in the nonprofit sector, where her passion for giving back is paramount.