Nonprofit's mission is to eliminate addiction through prevention, advocacy and recovery support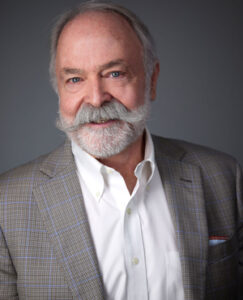 (WEST PALM BEACH, FL) – West Palm Beach resident Chip James has been elected as the new chairman of the board for Hanley Foundation, the nonprofit statewide leader in substance misuse prevention and education.
"Hanley Foundation's mission is to eliminate addiction through prevention, advocacy and recovery support," said James. "The organization is not only vital to our community, but it also resonates with me on a personal level as I have close to a decade of sobriety. As the new board chairman, I want to expand Hanley Foundation's footprint of influence and look forward to bringing my personal and business experience to the organization while continuing to help those struggling with the disease of addiction."
James is the founder of PBI Real Estate Development, LLC, specializing in real estate sales, management, development and investment. In addition to his work with Hanley Foundation, he currently serves as treasurer and keyholder for two Alcoholics Anonymous (AA) groups and previously served multiple terms as treasurer and as a board member of The Triangle Club, a non-profit AA-based meeting facility. He was also a co-founder of Harry Hamilton Foundation, a nonprofit organization that supports The Triangle Club. His hobbies include woodworking and flying his Cessna airplane.
James joins Hanley Foundation board members Michael J. Hanley, Vice Chair; Culver "Skip" Smith III, Secretary; Gerry Arsenault, Treasurer; Lyanne Azqueta; Nicholas Coleman; Marguerite Connelly; Sarah Cortvriend, Immediate Past Chair; Andrew Forsyth; David Fritz; Gary Harris; Suzanne Holmes; Stacey Leuliette; John Makris; James L. Myers; Gene Rintels; Kelly W. Rooney; James C. Schneider; Fritz Van der Grift and Victoria Willard.
"As we look forward to the future of Hanley Foundation, we welcome Chip James as our next board chairman," said Jan Cairnes, CEO for Hanley Foundation. "He comes to his new role with a strong business and entrepreneurial background coupled with a passion for helping those battling substance use disorder. Creating a world free of addiction is our vision, and Chip's perspective will be valuable as we continue to help those in need."
Hanley Foundation envisions a world free of addiction and is the largest provider of educational programs that prevent underage drinking in the state of Florida. In addition to offering treatment scholarships to those in need and facilitating trainings to identify the signs of substance misuse, the Foundation works to reduce stigma and change policy through its advocacy efforts. For more information about Hanley Foundation, please visit hanleyfoundation.org or call 561-268-2355.