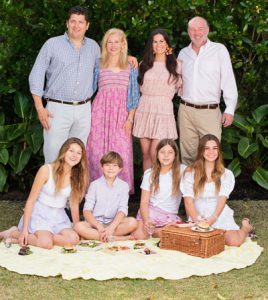 Hanley Foundation 2021 Family Picnic – Pick Your Own Date
Honorary Chairpersons: Abigail and Hampton Beebe
Chairpersons: Kelly and Joe Rooney, Ann-Britt and Christian Angle
HOW MUCH: Varies, info to come
WHY: To underscore the foundation's belief that "family time is time well-spent," the picnic will include lunch, games, activities for children of all ages, and silent auctions with incredible items for both kids and adults. The picnic will benefit substance abuse-prevention programming throughout Florida.
CONTACT: Our Event team at 561-268-2355 or Events@hanleyfoundation.org.
For more information about sponsorship and underwriting opportunities please contact Events@hanleyfoundation.org. or call 561-268-2355.