The Hal S. Marchman Alcohol and Other Drug Services Act of 1993, or more commonly referred to as the Marchman Act, provides for emergency assistance and temporary detention for individuals requiring substance abuse evaluation and treatment in the state of Florida. When properly applied to a well-balanced, long-term plan, the Marchman Act has the potential to help an individual reach a healthy bottom by putting into place a court-ordered framework to help support their recovery. Marchman Act and Family Law Attorney, Joe Considine, explains how the Marchman Act is used.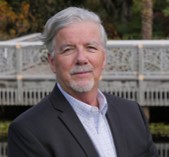 Joe Considine has practiced law in South Florida since 1983. His practice is limited to addiction related law including the Marchman Act and family law. Joe has handled over 1500 litigation cases in his career, appearing in courts throughout Florida. Joe works extensively with families whose loved ones have substance abuse and mental health problems.  He is the author of many articles and lectures throughout Florida on the Marchman Act and other substance abuse related issues. Joe is recognized as an authority on Florida's Marchman Act. These articles are easily accessible on Joe's website: joeconsidinelaw.com.
Joe has been a member of the Board of Directors of The Fern House in West Palm Beach, a residential rehabilitation facility for indigent men with substance use disorders, for 25 years. Joe also enjoys assisting and participating with the Max Planck Institute For Neuroscience in Jupiter, Florida as a member of the Brain Trust.
This session will only be held virtually.