Hanley Foundation, a leader in substance use disorder education, will host an insightful seminar for business leaders and human resource professionals entitled "When Lawful Drugs Come to Work," on Thursday, October 26, 2017, from 9 a.m. to 11 a.m. at the Riviera Beach Marina Village.
Jonathan A. Segal and Kevin E. Vance, Duane Morris attorneys and employment law public speakers, will focus their presentation on alcohol, medical marijuana, and opiates in the workplace.  The event is sponsored by the Palm Beach North Chamber of Commerce and the Duane Morris Institute.
Jonathan A. Segal is a partner at Duane Morris LLP in the Employment, Labor, Benefits and Immigration Practice Group. He is also the managing principal of the Duane Morris Institute, which provides training for executives, managers, human resource professionals and in-house counsel at Duane Morris, at client sites and by way of webinar on myriad employment, labor, benefits and immigration matters. His practice focuses on preventive counseling, training and policy development, strategic planning, general counseling on compliance with federal, state and local employment laws, mergers and acquisitions, privileged audits, contracts/agreements and traditional labor. Segal is also frequently a featured speaker at national, state and local human resource, business and legal conferences.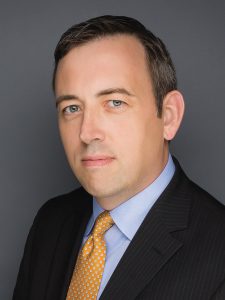 Kevin E. Vance, partner at Duane Morris LLP, is board certified by the Florida Bar in labor and employment law. His practice focuses on labor and employment litigation and other types of business litigation. He represents businesses in a wide variety of litigation matters, some of which include matters alleging breach of contract, breach of non-compete covenants, wrongful termination and unpaid wages. He has experience representing companies engaged in the healthcare, transportation, manufacturing and hospitality industries. In addition, he counsels businesses on a wide variety of labor and employment matters, and drafts employee handbooks, employment agreements, releases, settlement agreements and opinion letters. Vance is also a frequent lecturer
on labor and employment law topics.
Attending "When Lawful Drugs Come to Work" will count towards 2 CEU credits. Tickets are $45 per person and include a continental breakfast, starting at 8:15 a.m.
Location
Riviera Beach Marina Village
200 E. 13th Street
Riviera Beach, FL 33404