Monday after the Masters
GOLF CLASSIC CHAIRS: Nellie Benoit, Nancy Caraboola, and Virginia Mortara
HONORARY CHAIRS: Gary Harris and Suzanne Holmes
WHEN: April 12, 2021; 7:30 AM Registration, 9:00 AM Shotgun Start
WHERE: Banyan Cay Resort & Golf, West Palm Beach
HOW MUCH: $1,000 per player, $4,000 per foursome and $750 for juniors (age 40 and under).
CONTACT: Our Event team at 561-268-2355 or Events@hanleyfoundation.org.
SPONSORSHIPS: Click here for more information.
Join Us and Enjoy:
18 Holes of Competitive Play
Shamble Format
Prizes Awarded for Gross and Net Division
Food and Activities on the Course
Virtual Silent Auction
Support a Life Saving Cause:
Hanley Foundation's 2021 Golf Classic raises money and awareness for the Lifesaver Scholarship Program, which provides financial scholarships for individuals struggling with substance use disorders.
In 2021, Hanley Foundation is on track to provide more than 300 individuals in need with scholarships for quality treatment and care. With your support of our Lifesaver Scholarship Program, dreams will be restored, families will be reunited and lives will be saved.
Thank you to our sponsors:
Double Eagle Sponsor


Eagle Sponsor

Birdie Sponsor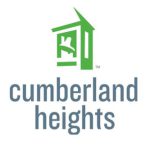 Hospitality Cart Sponsor