Hanley Foundation explains the need for the Recovery Leadership Institute, especially as it applied to eliminating addiction through advocacy. Learn the definition of advocacy, who it is for, and how to effect change at the local, state, and federal level in the recovery space.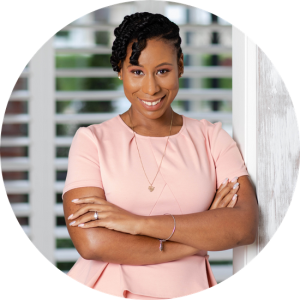 Clarice Redding Louis has dedicated her life to enriching the lives of residents in her local community. Familiar with the socioeconomic, educational, and political deficits plaguing minorities in Palm Beach County, Mrs. Louis seeks to close this gap of disparity, by helping to offer more access to opportunities for advancement.
Mrs. Louis holds a Bachelor of Arts degree in Intercultural Communication from Florida Atlantic University, as well as a Master of Educational Leadership from that same institution. She is currently enrolled as a doctoral student at Nova Southeastern University, pursuing an Educational Doctorate in Organizational Leadership.
She has served as an intern for The Walt Disney Company, Communities in Schools of Palm Beach County, and the Spady Museum – where she also served as a docent and fellowship recipient. She is a mentor with Project18 with Children's Home Society of Florida, as well as a foster parent to children in need. She has also served as the Executive District Secretary to State Representative Bobby Powell, Jr. of District 88; working to ensure better public policies for our community.
Mrs. Louis served as the Green Dot Program Coordinator for Victim Services of Palm Beach County. The Green Dot Program seeks to empower everyday citizens to take a stand against acts of violence, such as intimate partner and domestic violence, sexual assault, bullying, elder abuse, child abuse, and stalking.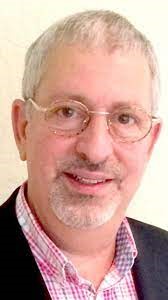 John A. Makris is a Certified Public Accountant and certified as a Personal Financial Specialist by the America Institute of CPAs.  John established John A. Makris, CPA, P.A. 17 years ago and is located in Boca Raton, Florida.  He has been active in his profession, serving as Treasurer, Vice President and President of the Florida Institute of CPAs Atlantic Chapter.
John is a graduate of Florida Atlantic University, holding a Bachelor of Arts degree in Economics and a Bachelor of Science degree in Accounting.  Prior to becoming a CPA, John was a legislative and political consultant, including serving as Vice President of Legislative Affairs, Greater Boca Raton Chamber of Commerce, Executive Director, Community Development Council of Palm Beach County, Interim Director, Municipal League of Palm Beach County and consulted on various local and state-wide political campaigns.  Subsequently, John opened his accounting practice in 2000.
By advocating for the recovery community and raising needed resources, John plans to make a significant contribution in the war against this horrible scourge of addiction. As parents that have lost a child to the opioid epidemic, John and his wife Michelle understand the plight of the addict and those that love and care for them and will make their plea that all helping hands are needed!