Speakers: Cindy Singer, Robin Tupper, Staci Katz
Three parents of loss discuss how family members can support and encourage loved ones struggling with addiction, as well as the impact of substance use disorder (SUD) on family dynamics. Learn coping skills and mindfulness, how to navigate treatment options, the art of reducing stigma, and where to find mutual support.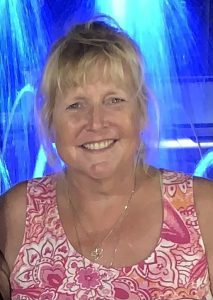 Robin Tupper – Robin is originally from Vermont and moved to Florida 37 years ago with her husband. Here they raised two sons.
A born caregiver, retired Nephrology RN and a mother of loss; Robin has taken her compassion, belief and fight for the under dog to advocating for the homeless and uninsured battling SUD and mental health disorders.  She became part of the Leadership Team of the Palm Beach HUB in 2019, helping to open the doors of an RCC that meets an individual where they are at.
Balancing these efforts Robin loves to garden, spend time with family and play with her two labs.
Cindy Singer – Cindy is a retired Middle School Principal from Long Island, New York. Her best times are spent with her daughters and granddaughters. Traveling the world, hosting parties for family and friends, and learning about different cultures, are just a few of Cindy's passions. She is driven by her calling to help others and has made it her personal mission.
Staci Katz – Staci is a native of Brooklyn, New York and has served as a New York City police officer. The theater, the beach, and traveling are just a few Staci's passions. Her son, Dillon is an accomplished tattoo artist in Palm Beach County, Florida. Staci is passionate and on a mission to help others
Join us in-person or virtually!*
The Palm Beach County HUB
2120 W. Atlantic Ave, Delray Beach, Fl 33445
OR watch the livestream on Zoom
*In-person maximum limit of 25 people. In-person reservations are held on a first come first served basis. Virtual pre-registration is required