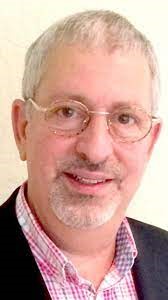 John A. Makris is a Certified Public Accountant and certified as a Personal Financial Specialist by the America Institute of CPAs.  John established John A. Makris, CPA, P.A. 17 years ago and is located in Boca Raton, Florida.  He has been active in his profession, serving as Treasurer, Vice President and President of the Florida Institute of CPAs Atlantic Chapter.
John is a graduate of Florida Atlantic University, holding a Bachelor of Arts degree in Economics and a Bachelor of Science degree in Accounting.  Prior to becoming a CPA, John was a legislative and political consultant, including serving as Vice President of Legislative Affairs, Greater Boca Raton Chamber of Commerce, Executive Director, Community Development Council of Palm Beach County, Interim Director, Municipal League of Palm Beach County and consulted on various local and state-wide political campaigns.  Subsequently, John opened his accounting practice in 2000.
By advocating for the recovery community and raising needed resources, John plans to make a significant contribution in the war against this horrible scourge of addiction. As parents that have lost a child to the opioid epidemic, John and his wife Michelle understand the plight of the addict and those that love and care for them and will make their plea that all helping hands are needed!
Cindy Singer – Cindy is a retired Middle School Principal from Long Island, New York. Her best times are spent with her daughters and granddaughters. Traveling the world, hosting parties for family and friends, and learning about different cultures, are just a few of Cindy's passions. She is driven by her calling to help others and has made it her personal mission.
Staci Katz – Staci is a native of Brooklyn, New York and has served as a New York City police officer. The theater, the beach, and traveling are just a few Staci's passions. Her son, Dillon is an accomplished tattoo artist in Palm Beach County, Florida. Staci is passionate and on a mission to help others