An estimated 65% of the United States prison population has an active substance use disorder. More than 20% were under the influence at the time their crime. Join Hanley Foundation and experts from the University of South Florida's College of Behavioral and Community Sciences, as we analyze the intersectionality of SUD and the American criminal justice system.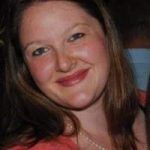 Abby Shockley is the Director of the Criminal Justice, Mental Health, and Substance Abuse Technical Assistance Center (CJMHSA TAC) where she oversees CJMHSA TAC activities, contract compliance, and coordinates and provides training and technical assistance related to implementation of reinvestment grant programs throughout the state. Prior to joining the TAC, Abby served as consultant for behavioral health programs, assisting with strategic planning, grant writing, development of compliance and business plans, and assessing programs for implementation of best practices for individuals with substance use disorders and mental illness.
She previously served as a Senior Policy Analyst with the New Hampshire Department of Health and Human Services where her work focused on several of the Department's substance use disorder (SUD) initiatives, including substance use disorder policy analysis and development and expansion and oversight of Medicaid coverage for SUD. During her time with NH DHHS, she also served as the Project Director for implementation of the State Opioid Response grant, including oversight of program development for delivering behavioral health services and expanding the use of Medication Assisted Treatment for individuals involved in NH's criminal justice system. Abby has also worked with Federally Qualified Health Centers, hospital systems, and direct care behavioral health providers in various roles with Bi-State Primary Care Association, the NH Alcohol and other Drug Service Providers Association, Healthy Start Coalition and the Florida Perinatal Quality Collaborative.
Katelind Halldorsson is the Assistant Program Director at the Criminal Justice, Mental Health, and Substance Abuse Technical Assistance Center (CJMHSA TAC). At the CJMHSA TAC, she is responsible for facilitation of training and technical assistance, website management, and maintaining regular communication with grantees and consultants for the DCF Criminal Justice Reinvestment Grant Program, as well as technical report writing, for grant program reports written to inform the Florida Department of Children and Families and the Florida Legislature. She earned a Master of Arts in Criminology at USF in 2016 and a Master of Science in Child and Adolescent Behavioral Health at USF in 2021.
She has been at the CJMHSA TAC for 5 years, beginning on the project as a Graduate Assistant and Social and Behavioral Researcher before taking on her current role as the Assistant Program Director. Since starting at the CJMHSA TAC, Katelind has assisted in facilitation of over 17 Sequential Intercept Mappings across the state, which promote system-wide changes in the behavioral health and criminal and juvenile justice systems. Her research interests lie in the crossover population of youth involved in both the behavioral health and justice systems. Through the work at the CJMHSA TAC, she has the opportunity to promote best practices in behavioral health and justice across Florida and engage in meaningful systemic meetings to advocate for diverting individuals with mental health and substance use problems from the justice system.
This session will only be held virtually