Thanks to the support of exceptional organizations, we are able to provide prevention and education programming to an expanding number of schools, churches, and community groups in 15 Florida counties. Our team of nearly 30 Prevention Specialists can continue educating communities across the state about substance abuse prevention.
In 2016, Hanley Foundation provided nearly $1 million in prevention and education services in Florida, impacting the lives of nearly 30,000 students, parents, and caregivers. Going forward, our expanded mission of providing lifesaving access to treatment for individuals who might not otherwise be able to afford it as well as leading the way in advocacy efforts on the local, state and national levels will also continue.
In the past two years, our service outreach has increased by expanding from seven to fifteen counties.
Our generous supporting partners and their corresponding missions include:

Florida Department of Children and Families (DCF): http://www.myflfamilies.com: The Office of Substance Abuse and Mental Health within the Department of Children and Families is the single state agency responsible for a statewide system of prevention, treatment, and recovery support services for individuals with or at risk of developing substance use disorders.

Southeast Florida Behavioral Health Network: The Southeast Florida Behavioral Health Network ensures a quality system of care for people at risk and affected by substance use and mental health disorders in Indian River, Martin, Okeechobee, Palm Beach and St. Lucie counties.
Central Florida Behavioral Health Network: The Central Florida Behavioral Health Network ensures a quality system of care for people at risk and affected by substance use and mental health disorders in Charlotte, Collier, DeSoto, Glades, Hardee, Highlands, Hendry, Hillsborough, Lee, Manatee, Pasco, Pinellas, Polk and Sarasota counties.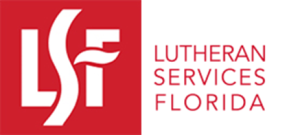 Lutheran Services of Florida Health Systems (LSFHS): LSFHS works in partnership with the Florida DCF in managing behavioral health care for people at risk for or diagnosed with mental health and/or substance abuse disorders who do not have the financial resources to seek care in Alachua, Baker, Bradford, Citrus, Clay, Columbia, Dixie, Duval, Flagler, Gilchrist, Hamilton, Hernando, Lake, Lafayette, Levy, Marion, Nassau, Putnam, St. Johns, Sumter, Suwannee, Union and Volusia counties.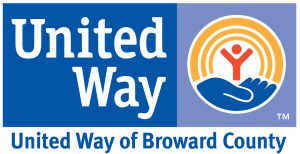 United Way of Broward County: http://www.unitedwaybroward.org/ United Way of Broward County, along with community volunteers who are experts in their fields, identify specific gaps in services and then seek partners and funds to develop programs delivering measurable results. Through a collaborative approach, the best people, ideas, talents, and resources are brought together to tackle complex challenges head-on and create long-lasting positive changes in Broward County.

The United Way of Broward County Commission on Substance Abuse (UWBCCSA): http://www.drugfreebroward.org/ The UWBCCSA is a broad-based substance use/abuse coalition dedicated to reducing substance use/abuse and all its devastating consequences on individuals, families, and communities. Today, its primary role is to serve as a coalition-building organization that brokers partnerships between federal, state and local agencies to foster, develop, and enhance integrated drug-free efforts throughout Broward County, while searching for innovative and effective ways to address the issue of substance use/abuse.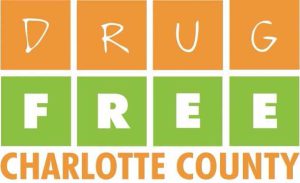 Drug Free Charlotte County: http://www.drugfreecharlottecounty.org provides evidence-based prevention programs in Charlotte County. In addition, it serves as the county community coalition to engage, equip and empower the community to prevent substance abuse.  The coalition engages the community to learn about substance use in Charlotte County… equips the community with information on local substance use issues and skills within its membership and partners to implement proven strategies… then empowers the community and coalition members to work as individuals and as a community to prevent substance abuse and addiction.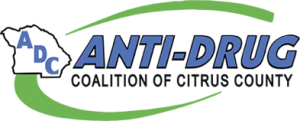 Anti-Drug Coalition of Citrus County:  http://www.antidrugcitrus.com/  The Mission of the Anti-Drug Coalition is to lead in Prevention efforts concerning Substance Abuse and Mental Health among youth in Citrus County.  We believe that in order to combat the substance abuse issues, we must educate and implement programs in our community that will help provide alternatives to youth while teaching them to make healthy decisions that will affect their future.  By engaging the community and recruiting them as advocates, we can work together to keep our children safe, healthy, and substance free.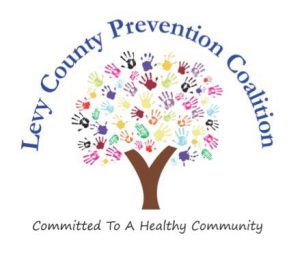 Levy County Prevention Coalition: https://www.facebook.com/levyprevention/ The Levy County Prevention Coalition is a group of willing Levy County Residents and Leaders who desire to promote the Prevention of drug abuse. The Coalition is charged with the responsibility of facilitating Prevention Programs throughout Levy County, promoting healthier, family-oriented lifestyles.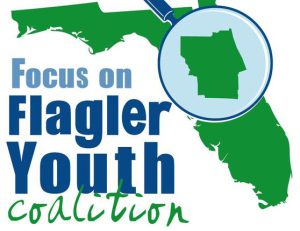 Focus on Flagler Youth Coalition: Creating, Supporting and Advocating for programs that enable Flagler youth to achieve healthy growth and fulfillment, specifically prevention of youth substance abuse, delinquency and enhancing school engagement.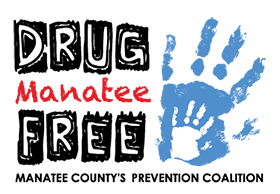 Manatee County Substance Abuse Prevention Coalition DBA: Drug Free Manatee develops community partnerships that implement comprehensive, evidence-based environmental strategies to prevent and reduce substance abuse while promoting health and wellness throughout the county, especially among youth. The Coalition is data driven. With knowledge about risk and protective factors ,we implement researched-based techniques that provide information and support; enhance skills; change community norms; modify/change policies; improve access and reduce barriers to resources.