Join us as we discuss the importance of establishing a recovery oriented system of care (ROSC), which is a value-driven framework to guide transformation of a behavioral health system of care. The framework structures behavioral health systems to involve a network of clinical, nonclinical services, and supports that sustain long-term, community-based recovery.
This series was part of Hanley Foundation's Recovery Leadership Institute's Summer Recovery Training Series.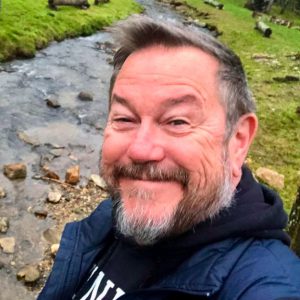 Donald McDonald is a person thriving in recovery from severe mental & substance use disorders since 2004. Previously, Donald served as the National Field Director of Faces & Voices of Recovery, the Executive Director of Addiction Professionals of North Carolina, and the Director of Advocacy & Education at Recovery Communities of North Carolina. Donald is the Chief Recovery Officer with All Sober—a startup, public benefit corporation that is creating a comprehensive, online recovery ecosystem due to launch this Fall. He has written and presented extensively on recovery advocacy, addressing stigma, and the intersection of harm reduction and recovery. Donald is a Licensed Clinical Addictions Specialist (LCAS) & Recovery Coach Professional (RCP) and holds a Master of Social Work from UNC Chapel Hill.